Are you looking for a unique way to take a break? Head to the UAB Solar House and stroll through the Butterfly Garden, then browse inspired art of migrating monarch butterflies created by local high school and college students. The exhibition is open from now until December 15th. Read on for all the details.
Nuts + bolts from the Monarch Butterfly Exhibition at UAB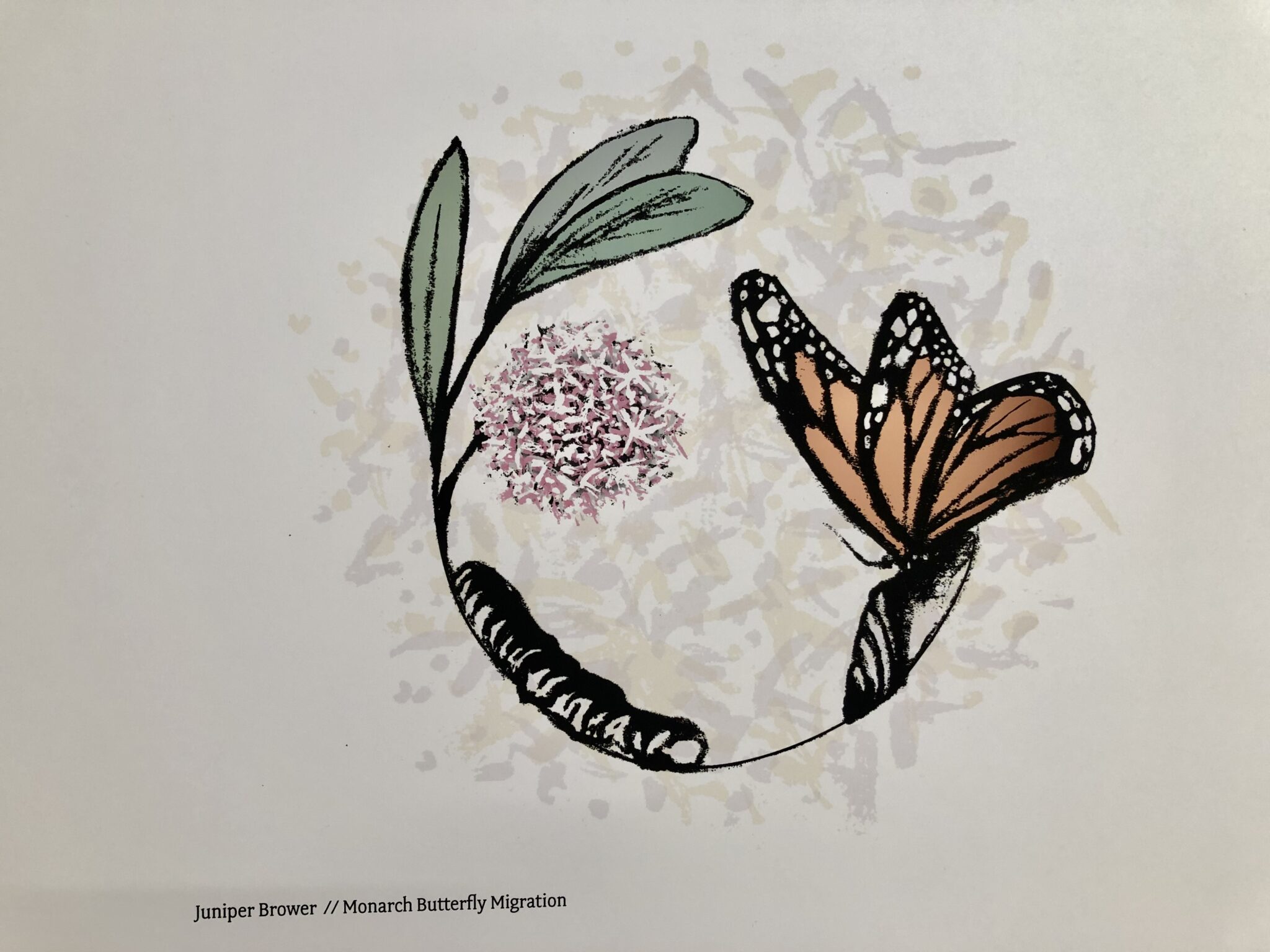 ---
UAB's "I_Butterfly" exhibit is part of a national free-form bicycle festival, started by artist Cory McAbee, called I-Butterfly, designed to promote habitat restoration for the Monarch Butterfly. The festival offers three self-guided bike tours that follow the migration routes of monarchs:
East Coast: Maine to Florida
Central America : Canada in Mexico
Western coast: From the Rockies to the Pacific Ocean
Doug Barrett and Douglas Baulos are the two UAB professors who hijacked the festival concept and involved the graphic design students at BLOOM Studio.
1. You will see IRL butterflies, including the majestic monarch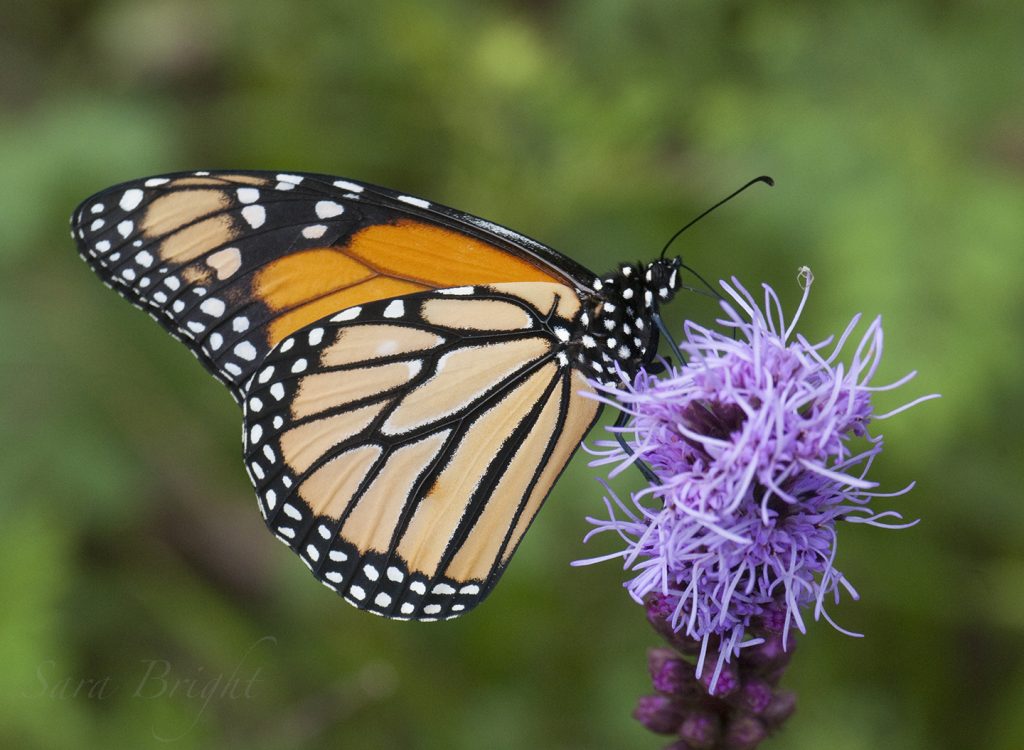 In a past life, I spent quite a bit of time volunteering in a butterfly garden, and I have to say that a butterfly garden is one of the most fascinating places to spend a few hours. It's fun to watch them bask in the sun, or drink the nectar from fruits and flowers, and sometimes you may even see one emerging from its chrysalis.
2. You will see artwork inspired by the monarch from three local high schools
Aren't they just beautiful? Artwork via students, photo via Pat Byington for Bham Now
Students from these three local high schools participated in the project to help raise awareness of the unique migratory patterns of monarch butterflies and the importance of preserving milkweed where they lay their eggs:
Hewitt-Trussville
Mortimer Jordan
Lawn
3. You will see the monarch illustrations from UAB graphic design students
I love seeing this study for the finished piece on the life cycle of the monarch butterfly by UAB student Jada Nguyen. Photos via Pat Byington for Bham Now
If you haven't heard of BLOOM Studio, they all aim to highlight themes of ecological and social justice, according to Bambi Ingram, chief sustainability officer. The above illustration was produced as part of Professor Doug Barrett's Logo, Brand, Identity Graphic Design Course. The talented artist is Jada Nguyen.
4. Monarchs perform a powerful migration each year
Each fall, these royal butterflies travel from Canada to Mexico and do the opposite in the spring. One of the most fascinating things about their migration is that no butterfly makes the whole journey, and yet, as a species, they do it every year.
Unfortunately, their numbers are decreasing, due to the destruction of the only plant where they lay their eggs. Take part in the I_Butterfly Festival as a way to help us all.
5. Milkweed is as essential to monarchs as sunlight, air and water.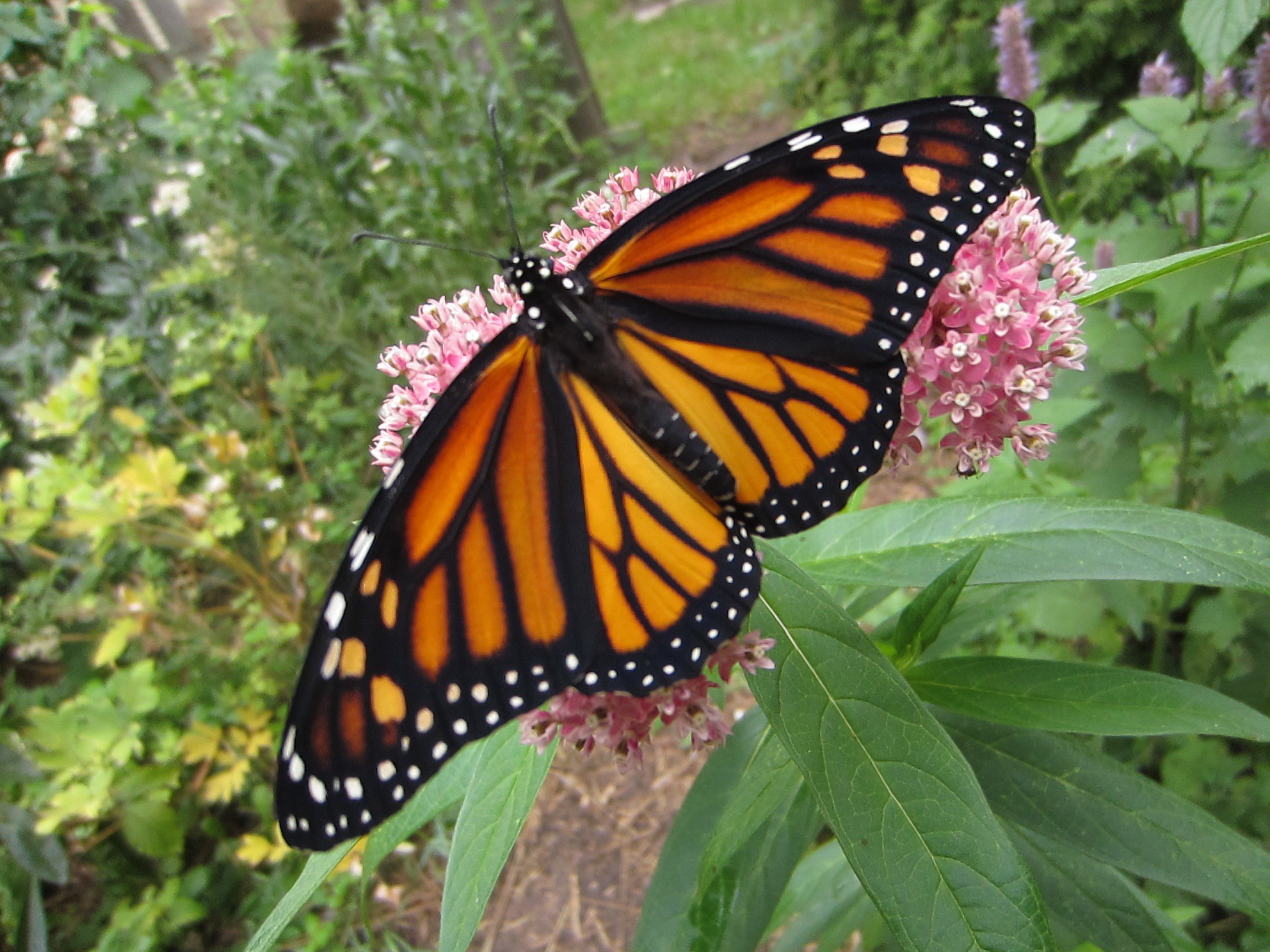 According to Joe Hunt, an AmeriCorps VISTA volunteer working with UAB Sustainability, if you want to help the monarchs, plant milkweed. Yes, there is grass in the name, but it is as much a grass as a rose, a peony, or a maple. It's actually a non-invasive native plant that is literally the only place monarchs lay their eggs.
So if you see them in your yard, don't pull them up. And if you want to plant some, visit monarchwatch.org. They'll send you milkweed to get you started, and before you know it, you might have baby monarchs flying around your yard.
Once these babies grow up, they will fly away and pollinate piles of wildflowers across the continent.
Reserve your spot today and head to the UAB Solar House to visit the Butterfly Garden and the Monarch Inspired Art Exhibit.