The Jinghe New City Culture & Art Center, the construction of the ZHA-awarded project began with a ceremony on September 16, 2022.
"Jinghe New Town Culture and Arts Center will encourage the highest building standards throughout the city. The project, which creates a range of new public places to serve the community, reflects Jinghe New City's determination to deliver high-quality architecture and urban planning," said Hongwei Zhang, committee member of Xixian New Area and Jinghe New Town.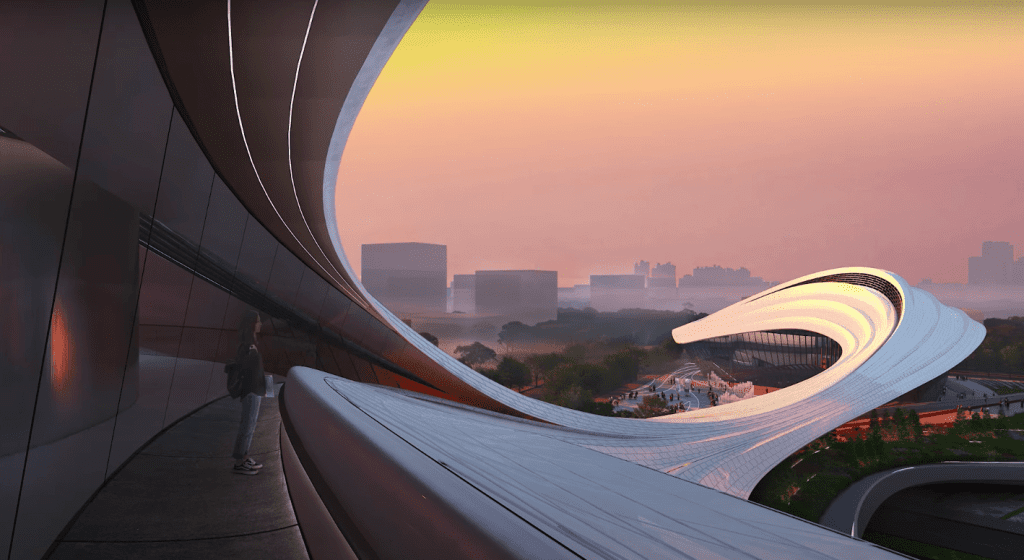 The structure is located in Jinghe Bay Academician Science and Technology Innovation Zone. The design of the center integrates with the city's existing urban master plan to connect the new media library to the north of Jinghe Avenue.
The Jinghe New City Culture & Art Center is part of the growing science and technology center. Jinghe New City is developing as a research and technology center in northern Xi'an. The city is becoming a center for growing sectors focused on new energies and materials, artificial intelligence and aerospace.
Learn more about Jinghe New City Culture & Art Center, winning design proposal by Zaha Hadid Architects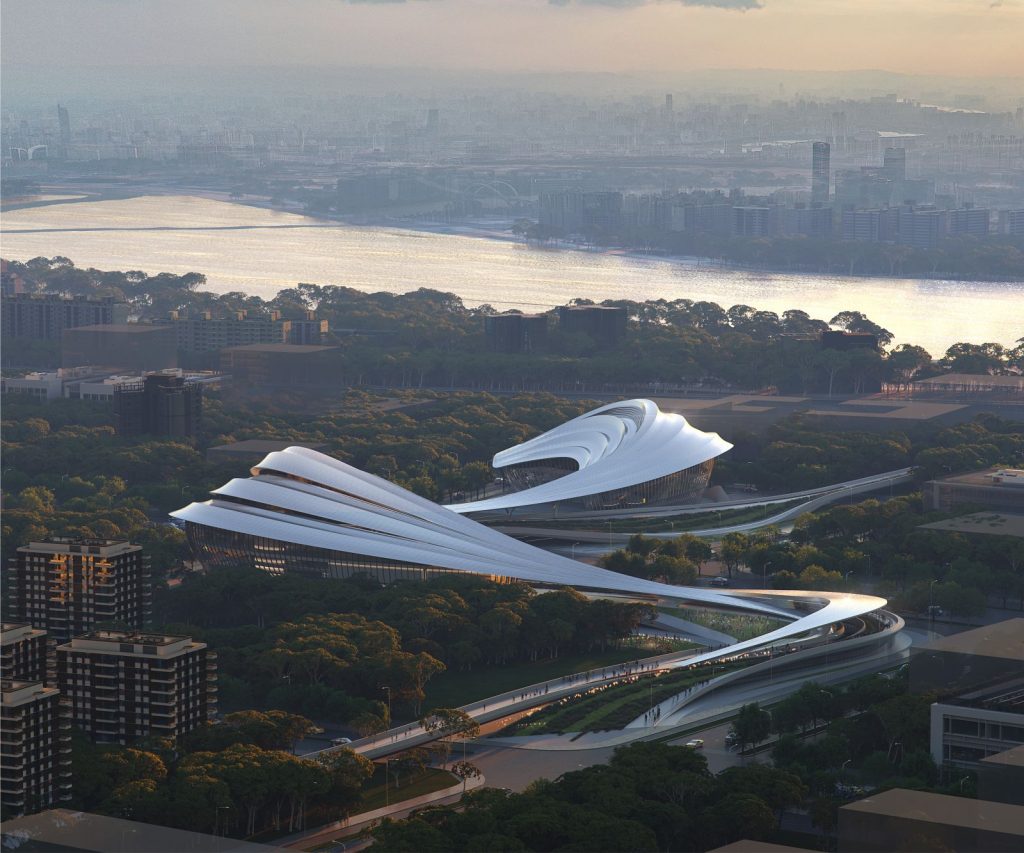 The center is designed throughout the city to connect its commercial and residential districts to parks and the river to the south. Additionally, it brings city dwellers to this area and provides direct access to the planned subway station and a gateway to the neighborhood's network of public walkways.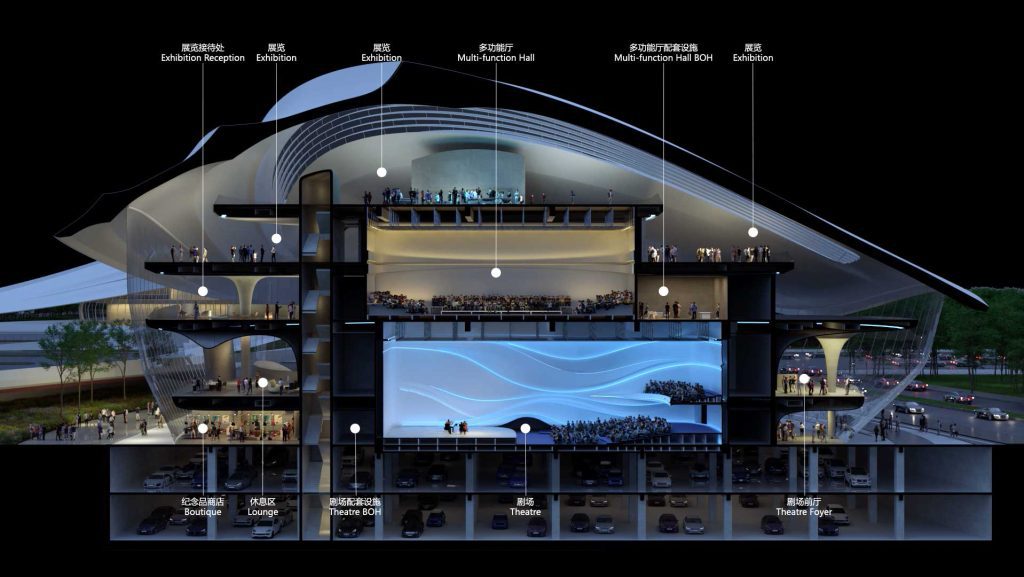 The design proposes a succession of internal and external cultural and recreational spaces for its community; organized as a series of flowing volumes, layers and surfaces interconnected with landscapes.
The Performing Arts Theatre, located on the south side of the avenue, can accommodate 450 people for various events. The multifunctional hall, workshops and galleries are positioned around the theater to share public spaces and improve accessibility and interdisciplinary cooperation.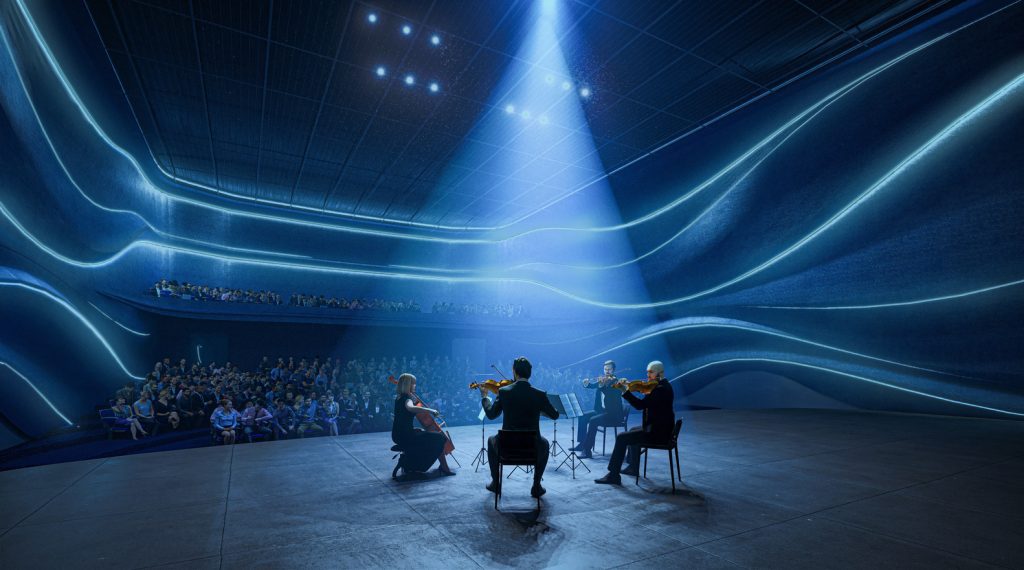 Solar irradiation analysis and responsive site layout optimize the center's use of natural ventilation and daylight in the moderate temperate environment of Jinghe New City. The center building, which will include solar panels for on-site power generation and rainwater harvesting. It will prioritize locally made materials with high recycled content to achieve 3-star certification under China's Green Building program.