Kek Seng Yem (right) and his wife Lin Hui. (Photo/Provided by interviewee)
By ZHENG Yingying
(ECNS) SHANGHAI — "We can't deny everything about a city just because of one event, can we? No one is perfect. It's the same with cities," said a Chinese-Malaysian art curator living in Shanghai during an interview with ECNS. But he hopes the city can learn from it.
Kek Seng Yem, now 49, moved to Shanghai 12 years ago. He lives with his wife in a former gated community in downtown Shanghai, just a 10-minute walk from the Bund.
Shortly after the COVID-19 lockdown, the couple signed up as community volunteers in Hongkou District to distribute daily necessities and guide residents to take nucleic acid tests.
They posted photos in their WeChat Moments of themselves wearing heavy masks and protective clothing with the Chinese characters "Victory Over Virus" on the front.
A clear change, he said, is that neighborly relations have become much closer than before. Neighbors used to greet each other with a polite nod, now they help and encourage each other.
"Some of the senior residents of this complex were music teachers before they retired. Beautiful piano and saxophone melodies drift through the air at night. Then looking out the window and seeing the old Shanghai Customs, I often feel transposed to old Shanghai," Kek said. "Maybe it's the 'Shanghai style' that locals are proud of."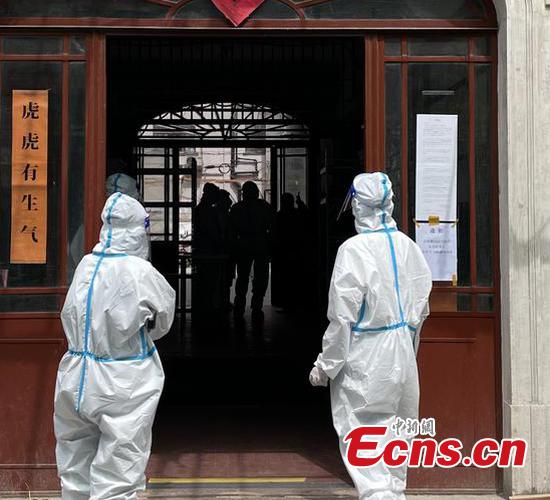 Kek Seng Yem (right) and his co-volunteers work in Shanghai. (Photo/Provided by interviewee)
As to why he moved to Shanghai after staying in Kuala Lumpur, Taipei and Beijing, Kek thought it was the call of his heart. "The city suits me so naturally. I like it here," he said.
Shanghai's inclusiveness impressed him the most. "Whether it's Chinese style or Western style, old fashion or new trends, you can find them all here…various elements coexist in harmony," he said. He likes to photograph such harmony during his walks, or lately through his windows.
After life was disrupted by the Covid outbreak, Kek and his wife once felt "overwhelmed" and "trapped in an infinite time loop". But gradually, "a calm set in. We realized that we still had to think rationally and deal with it," he said.
"You have to believe in this city, and the new number of cases in recent days has shown signs of decline," Kek said, believing the outbreak will end sooner or later.
Unable to return to visit his parents in Malaysia for three years, Kek expressed his wish to spend more time with his family there when things calm down and normalize in Shanghai.
"Today is Grain Rain – the last solar term of spring – and marks the 20th day of lockdown life. As spring fades, we patiently await a turning point," read her WeChat post ( in Chinese) on April 20, 2022.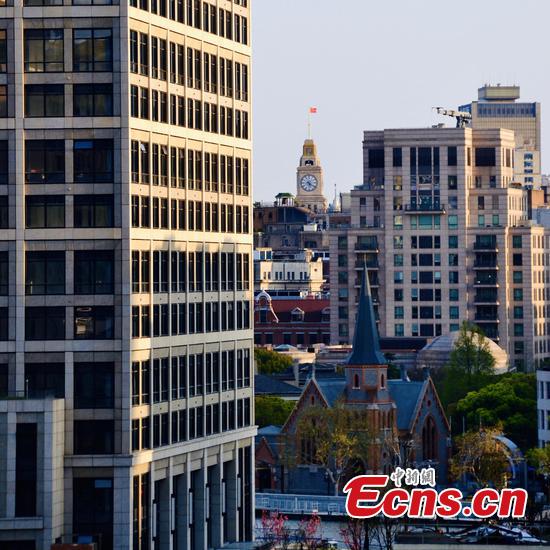 Shanghai Customs in the distance. (Photo/Provided by interviewee)