The Spirit of the St. Croix Art Festival returns with over 80 artists expected to showcase their talents. Artist media will range from paint, jewelry, pottery and more. This event is known to draw thousands of visitors to Lakefront Park in Hudson each year, especially when the weather is nice. This year's event will take place on Saturday, September 24 from 10 a.m. to 5 p.m. and Sunday, September 25 from 10 a.m. to 4 p.m.
In addition to performers, this fall favorite will also offer guests live demonstrations, activities, musicians, street performers, and dog daycare for those traveling with their pup. Shows change throughout the day, each day with a full schedule available online.
Visitors can plan the cost of any artwork that catches their eye as well as food and drink in the park. Otherwise, this event is free and open to the public. The Spirit of the St. Croix Art Festival is presented by the Hudson Region Chamber of Commerce and Tourism Board in partnership with the Phipps Center for the Arts. For information on entertainment schedules, specific artists and more, visit bit.ly/SpiritSCArtFest22.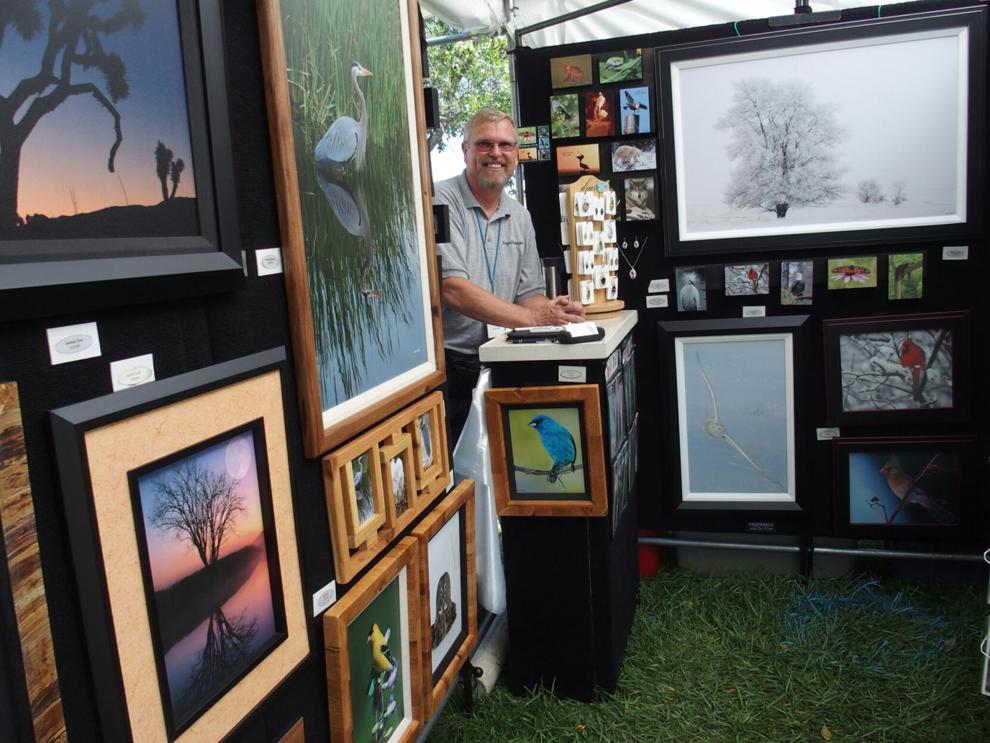 Join Beloved Makers Co. and Gold and Eight on September 24, 1-4 p.m., to get your very own gold-filled chain, measured to fit your wrist perfectly. One link is then cut, wrapped around another and micro welded around your wrist to create an infinity bracelet without a clasp. It's completely painless and takes no more than 10-15 minutes per person. It's a super fun experiment to do with a girlfriend, sister, mom, partner or just because. Reserve a time slot at gold-eigth.square.site. The event will take place at Beloved Makers Co., 212 Locust St.
Sibling rivalry, adultery and dungeons – 'The Lion in Winter' is a modern-day classic centering on two of England's most fearsome and humane rulers, King Henry II and Queen Eleanor, and their three greedy sons. crowns. Locked in a free-for-all of competing ambitions to inherit a kingdom, this critically acclaimed tour de force is an epic, brilliantly funny and deeply moving piece.
Tickets for "The Lion in Winter" at the Phipps Center for the Arts start at $20 and can be purchased at thephipps.org.
Performances are Friday, September 23 at 7:30 p.m.; Saturday, September 24, 2 p.m.; Sunday, September 25, 2 p.m.
Pleasant Pasture Sanctuary, 1440 140th St., New Richmond, will host a sunset walk on September 23, from 6:30 p.m. to 9 p.m. The women, the wine and the walk at dusk, on a magical ground, are unforgettable. Walk half a mile, slowly, practicing being present in the moment, with each other and with nature. The group will pause along the boardwalk for short mindfulness meditations and to breathe in the fresh evening air. The cost is $25 per person, including light appetizers, wine, treatments and unforgettable memories. Sign up at pleasantpasture.org or call 651-728-3141.
On Saturday, September 24, join the party at the pond for a live music event that doubles as a fundraiser.
Starting at noon at 1324 E. Kinnickinnic Drive, Roberts, food will be available for purchase and music will begin. Proceeds will go to Hometown Hero Outdoors. Coolers are allowed, cans only and bring your own chair. Open water will be present but no lifeguard will be on duty.
The event will take place rain or shine.
Donations can also be made directly at hometownherooutdoors.org.
The University of Wisconsin-River Falls Office of Sustainability is partnering with St. Croix Electric Co-Op, Pierce Pepin Cooperative Services, and nonprofit Hope for Creation to host a Powered by Electricity event on Saturday, September 24 to River Falls community.
Powered by Electricity is a free community event from 10 a.m. to 2 p.m. in the North Hall auditorium and parking lot on the UWRF campus. There will be talks from subject matter experts in the fields of solar energy and electricity, e-vehicle and e-bike test drives, demonstrations and vendors of power tools and equipment, stations information about electric co-ops, a chance to win electric lawn care and kid and hot dog sales. support the St. Croix Valley Sexual Assault Response Team (SART).
In April, Chancellor Maria Gallo and other education and community leaders came together to sign a sustainability pledge. This event is just one of many planned by UWRF to reaffirm the university's commitment to sustainability for its students and the local community.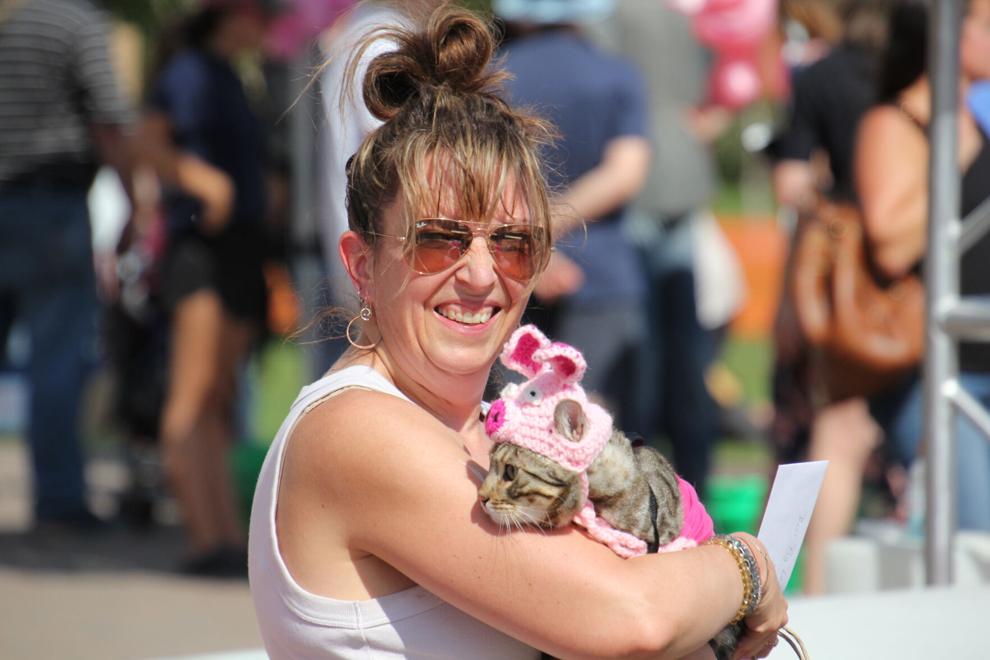 Bacon Bash will be held September 23-24 this year at Heritage Park. Festival hours on the 23rd are from 4 p.m. to 10:30 p.m. On the 24th, the hours are from 11 a.m. to 10:30 p.m.
Bacon Bash celebrates all things bacon, with a variety of activities where young and old alike are invited to sample bacon-inspired dishes and participate in pig-themed activities, including a variety of contests, a fun fair, and more. arts and crafts, live music and more! The "foodies" who attend like to buy, taste and share bacon-inspired dishes from as many vendors as possible to fully experience the event.
Put on your best jeans and cowboy boots and get ready to party at the Walk On Therapeutic Riding Program's Fall Gala on Saturday, September 24 at Pheasant Hills Golf Club in Hammond at 5 p.m.
There will be a barbecue dinner, silent and live auctions and live music. Tickets are $35 and can be purchased at the Walk On Therapeutic Riding Center or at the door. Proceeds from the gala will be donated to Walk On Therapeutic Riding Programs.
For 21 years, Walk On has provided individualized horseback riding linked to equine-assisted activities and therapeutic riding lessons for children and adults with physical, developmental, social and emotional disabilities. Its Horses for Heroes program provides specialized equine services for active duty and military service veterans and individuals in the public service provider sectors for all ages and abilities with the goal of improving physical and emotional well-being. .
To learn more, contact Walk On at 715-425-2025 or visit the Walk On website.